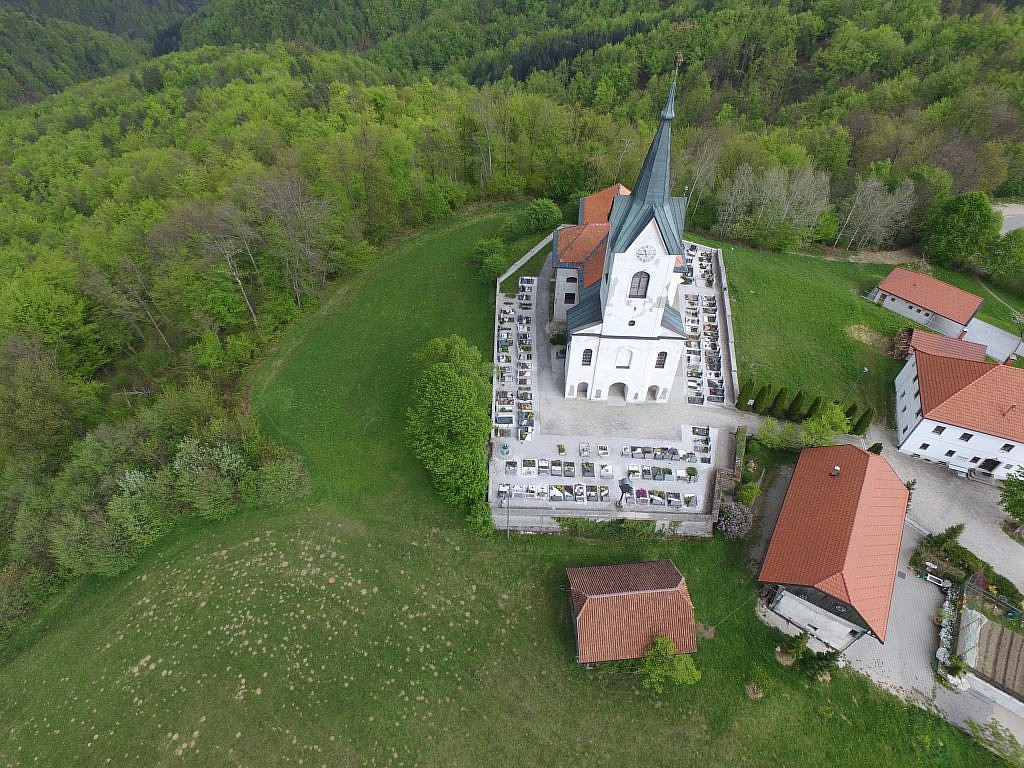 When it comes to the protection of cultural heritage, documenting the heritage objects is of key importance. Modern digital technologies serve us well in these endeavours as they enable simple and effective data capture, processing and analysis, as well as archiving and displaying.
Digitisation of cultural heritage is useful for several reasons. Natural and human factors of devastation expose tangible cultural heritage (facilities, statues, monuments, archaeological remnants etc.) to damage and even destruction, but suitable documentation provides us with data which make it possible to reconstruct and subsequently reproduce such artefacts. Advanced technologies play an important role in the process as they enable comprehensive three-dimensional (3D) documentation, which is the basis for decisions relating to the provision of protection and represents an important archival document of the state of the cultural heritage objects.
Furthermore, 3D documentation enables us to present and further research objects of cultural heritage without having to travel to the actual location of the object. All this supports the creation of virtual museums, where a visual and realistic representation of objects of cultural heritage in digital 3D form is appealing to the wider public. This is especially true when the actual objects in nature or some other kind of original location are difficult to access.
Not only are the space and objects of cultural heritage comprehensively displayed from different perspectives, documenting also enables analyses, measuring, classification and machine learning, which is highly important for professional and research work. Also relevant is the fact that the methods of capturing data are non-invasive, and that the environment where the research work takes place is not disturbed or affected.
Thanks to remote sensing technologies, we now have at our disposal advanced and non-destructive ways of obtaining spatial data necessary for 3D documentation of cultural heritage objects. Aerial photography and laser scanning are two of the most common methods. Small unmanned aircrafts are highly welcome in such projects as they do not disturb the environment. Small mass, flexible material and low speeds without noise enable the aircrafts to take off and land even on sensitive surfaces, causing no damage to the object or the environment in the process.
Geavis documents objects of cultural heritage by following two approaches, namely terrestrial 3D laser scanning and the photogrammetric method by means of aerial photos. High-resolution aerial photos can be used in advanced photogrammetric procedures to produce various 2D and 3D digital models, e.g. a Digital Terrain Model (DTM), Digital Elevation Model (DEM), Digital Building Model (DBM) etc.
An example of a digital 3D model of the Church of St.  Margaret, and of its direct vicinity
While conducting a project of making a digital orthophoto plan of the cemetery in Prežganje near Ljubljana, we obtained panoramic aerial photos, which we then used in 3D modelling of the Church of St. Margaret.
Take a virtual walk around the model of the church by means of your computer mouse,
explore its direct vicinity, rotate the model and view it from different angles.
Using a greater number of panoramic aerial photos that capture more details of the object would enable us to provide an even more precise 3D model.
Technical specifications:
Location: Prežganje, Ljubljana
Area size: 1 ha
Average GSD: 2.5 cm
Number of aerial photos: 173
Number of 3D points: 19.068.016