The images of the Earth's surface taken with a satellite or an aircraft (satellite images, aerial photos etc.) are ordinary digital photos that lack the information on how the areas on the photo correspond to the locations on the Earth's surface. Without location information, these raster images cannot be used for analyses or comparisons with other spatial data. The photos must first be entered into the National Coordinate System. This is called georeferencing, whereby each point on the digital image is determined coordinates within the National Coordinate System. Once we know the coordinates of points on the image, we can place the image precisely over the chart so that the points on the image match those on the chart. The data obtained by remote sensing can thus be compared, analysed and integrated with other spatial data sources.
Georeferencing is a necessary step prior to the processing of spatial data; there are different methods used directly following the spatial data capture. A frequently used method is based on the use of ground control points, i.e. points on the terrain with known coordinates and which are recognisable in the photo. We can use the coordinates of several control points to calculate coordinates of all other points in the photo.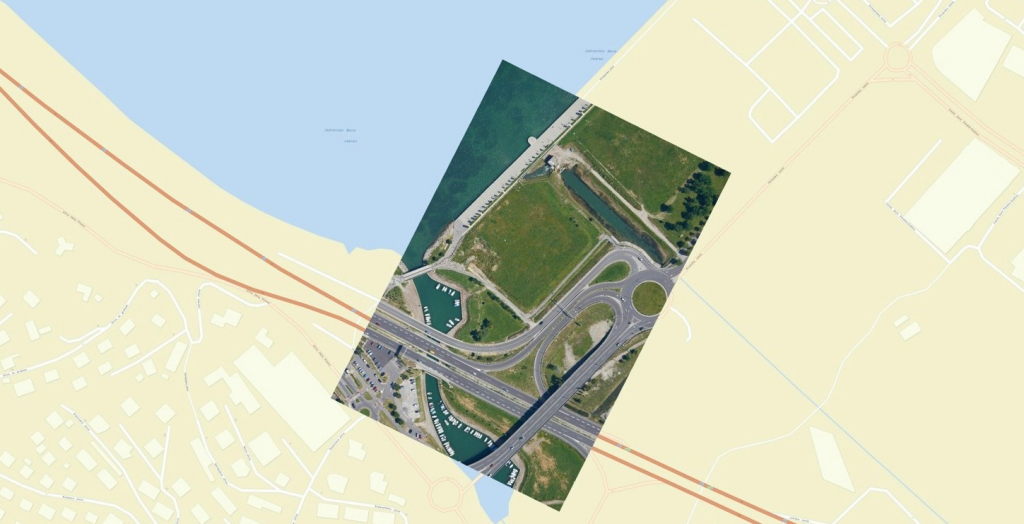 Precise georeferencing is a complex task and depends on several factors, i.e. the quality of devices used to capture images, shooting altitude, terrain type and incline, transformation between coordinate systems, levelling methods etc. Contemporary aerial photography systems achieve the georeferencing precision in terms of position and altitude of 1–2 pixels. If, for example, GSD=5 cm, the anticipated georeferencing precision is 5–10 cm.