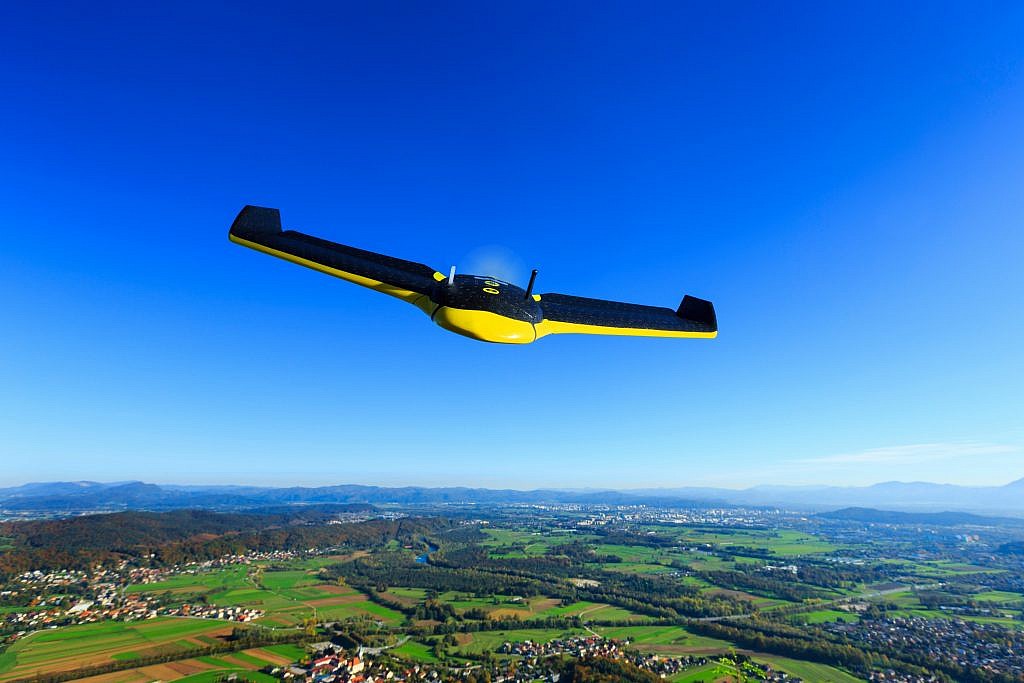 The eBee, the senseFly unmanned aircraft used by Geavis, has been tested for take-off at up to 4.000 m (13,123 ft) above sea level and in flight at up to 5,200 m (17,060 ft) above sea level.
Technically speaking, there is virtually no limit to the altitude the eBee can fly at. However what is important to remember is that this altitude is a result of the ground resolution required by the operator; when this resolution is set in the drone's eMotion flight planning software, the program automatically determines and sets the optimal flight altitude.
For example, the desired ground resolution of 3 cm (1.2 in) per pixel will lead to eMotion setting the drone's flight altitude at 100 m (328 ft). If such a high resolution is not required, for example if maximizing the drone's coverage area is more important, then choosing 30 cm or 12 inches per pixel would increase eMotion's chosen flight altitude to 1000 m (3,281 ft).
Every operator must, of course, ensure that the altitude set by eMotion abides by their country's federal aviation regulations. In Slovenia, the Decree on Unmanned Aircraft Systems took effect in the middle of August 2016. It lays down general technical and operative conditions for a safe use of unmanned aircraft and the rules that apply to persons participating in the piloting of unmanned aircraft. By this regulation, unmanned aircrafts are allowed to fly up to 150 meters above the ground outside controlled airspace, while flying up to 300 meters is possible only with a previously obtained permission of the Civil Aviation Agency of the Republic of Slovenia (CAA).