Any construction of new facilities requires intense preparations, in particular when speaking about business premises, infrastructure or facilities of wider social importance. New buildings may cause adverse effects on the environment or vice versa. Thus, since the existing environment can have inappropriate influence on new constructions, a proper visualization of new buildings simulating the interactions between the environment and the new construction shall already be created at the stage of preparation of the documentation in question. In this way, the best insight into new construction is provided and a variety of studies on local interactions can be produced.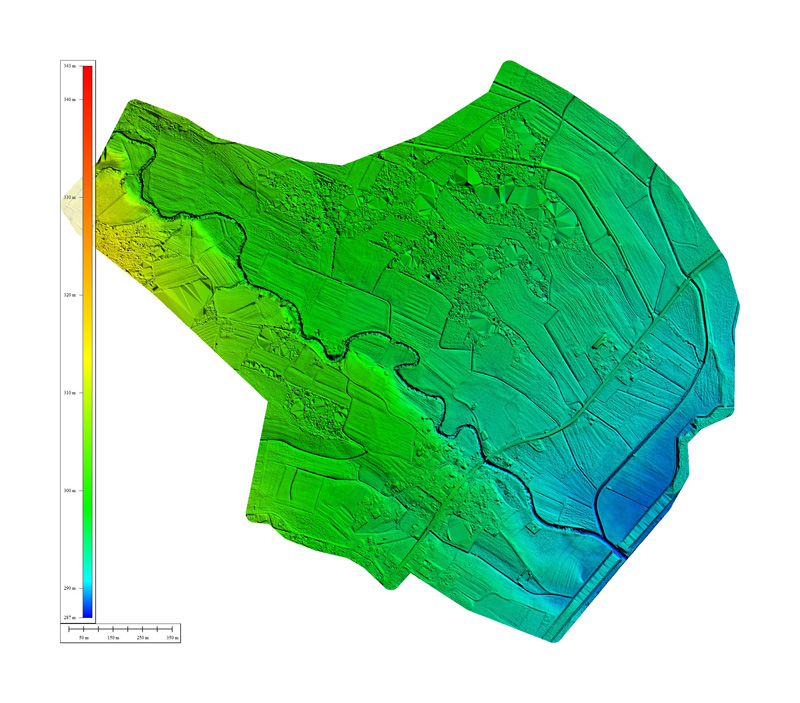 In order to implement visualizations, simulations and studies, the data concerning the existing site shall already be obtained at the initial stage. Here, our aerial photography technologies assist effectively with capturing different types of spatial data from the air. With the aerial photographs obtained through our photogrammetric processes in advanced step-by-step processing, we produce 2D or 3D digital raster and metric models. Based on these, we classify or filter the objects of our interest: buildings, vegetation, infrastructure, plain surface, etc. Whether DTM (digital terrain models), DEM (digital elevation models), or DMO (digital object models) etc., the resulting models provide the ideal basis for geospatial analysis. These results in derived models, such as:
shaded earth surface model
geomorphological model
hydrological model
erosion model
etc.
All of these models can be used for trend prediction and simulation, which include simulations of landslides, erosion, emissions, floods, noise, sunshine … and many other phenomena and impacts important to be acquainted with and consider when performing interventions in space.